Adult Bouncy Castle Hire Perth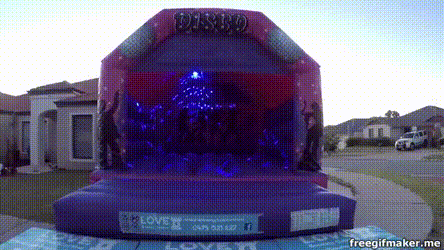 Half Day Or Full Day Hire Available
Huge range of adult bouncy castles. 12 Different themes to choose from including wedding, VIP, star wars, grease and more...Free disco ball & bluetooth speaker hire. We offer day or night hire. Castles are perfect for 18th, 21st, 40th birthday parties. Book now with only $50 deposit.
Are Bouncy Castles Suitable For Adults ?
The answer is of course YES. Its not just kids than enjoy the excitement of a bouncy castle. Adult bouncy castle hires are on the up. Customers are now hiring for birthday parties, wedding and events. Adults are generally bigger than kids hence requiring more space to bouncy and also a more robust bouncy castle so it wont get damaged. Our large bouncy castles are designed for adult party hire. These large themed castles can take 8 adults at any time. We have 16 themed options to choose from including Disco fever, dance & bounce, sports, VIP, grease, star wars, Mr & Mrs and much more. Our Adult bouncy castles can be hired for day or night. All our adult bouncy castles are supplied with a built in disco ball and blue tooth speaker to make it a party to remember. Dance and bounce the night away under the disco lights listening to your favourite music. We have done many 18th, 21st, 40th birthdays as well as engagement parties, wedding anniversaries and of course customers wedding day. Adult bouncy castle hire times are generally 8am to 4pm or evening hire 5pm to 7am the following morning. All our times can be adjusted to accommodate your party or event times in perth. As with all our bouncy castle hires you get 8 hours for the price of 4. Having an adult party or family BBQ ? Add a large bouncy castle to the mix and keep everyone entertained into the early hours. Adult bouncy castle hire is a must have item for any occasion.
Need A Bouncy Castles For Your Event Or fundraiser ?
Having an event or fundraiser and want to keep the kids busy. Bouncy castles are ideal for letting the kids burn off some energy. Let them dance and bounce all day long and give the parents a much earned break. Events we have already done include local schools, play centres, Pride weekend, family restaurants, store openings and much much more. With any type of event you will normally get a good turn our so ideally one or two large bouncy castles covers it. We have done many school events where we have provides a Super Heroes bouncy castle and a Princess themed bouncy castles to accommodate both boys and girls preferences. Our bouncy castles have that extra Whow factor. All our bouncy castles come with a built in disco ball and bluetooth speakers. Just connect your phone via blue tooth and play music into the castle. This really does make it an event to remember. The added advantage of hiring a large bouncy castle for your event is they don't have any age limits. This means all the kids and even mum and dad can have a bounce. Events and fundraisers will require supervision. This means the bouncy castles must be supervised for the duration of the event. Too busy getting the event ready? let us help our with great hourly rates on supervisors trained and provided by Love Bouncy Castles. Not only that all of our supervisors hold a valid "working with children" card.
Did I mention all our bouncy castles have a rain cover / sun shade to help protect your kids and guests from the elements.
BOOK NOW, MESSAGE US BELOW